How to Make the Most Out of Your First Limousine Ride
For many people, taking a ride in a limousine is something that they may not have done before. That makes it a very special occasion. So, what are some of the things that you ought to keep in mind to make the most out of this wonderful experience?
Schedule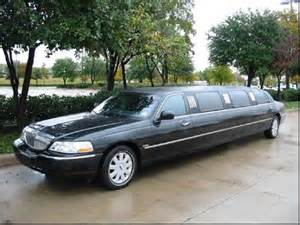 One of the first things that you should know is that you'll be sharing the limo with friends and family. That means everyone will be on the same schedule. It is advisable to confirm a meeting time and location with everyone at least a few days before the day of the event. That will make sure that everyone is on schedule and that no one is late. Being late can cause problems for the entire group as extra charges may apply if you decide to wait for the late person. Also, verifying the pickup location is key because you don't want anyone to show up at the wrong house, and thus may miss the ride.
Number of Passengers
When it comes to the number of people who will be sharing the limo, you do not want any surprises. Some limos have strict passenger capacity limitations. Also, the chauffeur may only be licensed for a maximum number of passengers. If a few extra people decide to show up, it could be a problem, and that may pose an issue for your entire group. Double check the maximum capacity before booking your limo and make sure that you have accounted for everyone to avoid disappointments.
Extra Stops
One of the items that most people are not aware of is that making extra stops with the limo costs an additional fee. That is standard in the industry and is a standard practice for all Toronto limousine companies. If you plan on making other stops to pick up some friends, then make sure that you inform your limousine company. They can plan in advance and will be able to give you an overall price that may be less than you expected. After all, it can be a convenience factor to pick up people from their homes instead of having to meet in a single location. We understand that, and that's why we provide convenient limo rentals features and options that will make your life easier, and will make your first experience more pleasant.
Consumption of Alcoholic Beverages
Drinking in the limo can depend on the local laws of the city and the province that you reside in. In many cases, these laws can vary to some extent. Therefore it is advisable to check with your provider first before making arrangements. The limo rental company will be able to tell you about the local laws in your area and whether or not you will be allowed to drink during the ride. It should be noted that most stretch limousines and higher end vehicles have a minibar and are capable of carrying cold beverages.
Taking your first limo ride ought to be an extraordinary experience. By taking a few precautions and by making yourself aware of these factors it is possible to enjoy the trip and to have a great time while making lasting memories with your loved ones.