Top Seven Tips for Having a Successful and Memorable Bachelor Party
A Bachelor or Bachelorette party ought to be a memorable and special night for the bride/groom-to-be. Organizing such a party should be taken with special care to ensure that everything going according to plan, and that everyone involved has a great time. Here are the top tips for helping ensure that your party turns our great.
1. Prepare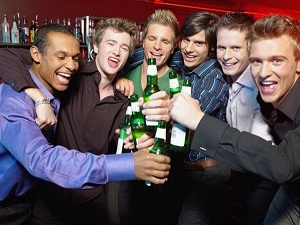 Probably the most important step is the fist one: preparation. But what does that entail? Well, for starters one of the most important things that you'll need to know are the tastes and preferences of the bride or groom. You do not want to organize the entire plan about going to a casino if the groom hates gambling! So ask lots of questions. Some people even write a small questionnaire for the bride/groom and make them fill it out. It's a simple way to that allows them to write down what they want without being shy about it, and without have to worry about being judged.
2. Understand the Audience
Will the aunt or uncle of the bride be present? If so, you probably don't want to do anything that is too crazy. You need to ensure that no one in the audience will be offended by anything you plan. If your audience is PG-13, then stick to things that will be acceptable. If its a bunch of young guys in their twenties than go ahead and plan that wacky nigh out.
3. Have a Budget
Usually, in many bachelor and bachelorette parties, the friends who are attending will cover the costs. It is a good idea to know approximately how much you are going to spend, and plan a budget for each item. The main items are usually the food, lodging, the limousine rental and the drinks (if you intend on drinking). Get an approximate amount that each person is willing to contribute then allocate a certain amount to each item. By doing this, you won't get stuck with a much bigger bill than you expect.
4. Make Reservations
One of the things that you do not want to leave to chance in a bachelorette/bachelor party is the reservations. If you're going to a restaurant, make sure that you have reservations for the number of people who will be attending. Same thing with the limousine, you want to be confident that the limo can accommodate everyone. It would be somewhat embarrassing if some people had to take a separate taxi/cab ride. So make sure that all your destinations are reserved beforehand.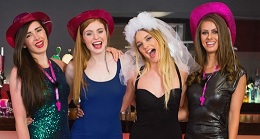 5. Fun and Games
It is the tradition in some countries to play certain games for hen and stag parties. If you are familiar with those traditions, great! If not then make yourself familiar with the type of activities that are expected during those bachelor parties. Get help if needed by going online or by asking friends and family of the groom and bride-to-be.
6. The Food
If you're planning a bachelorette party, then you'd better make sure that you get great food. Consider if you'll be going out to a restaurant or if you'll order catering. If renting a hall, they may have their kitchen so check for that as well. Both the groom and bride's friends will be expecting a great night so get the right food to match the event. Also, check if anyone has allergies and take that into consideration. Creating a social media list on WhatsApp or Facebook is an excellent way to help everyone communicate together.
7. The Limo
This is probably one of the most important items on your list. Having a great bachelor party limo rental can make your night that much more memorable. The are a variety of limousines that can carry anywhere between ten to twenty passengers, so get the one that is right for your party. It is also possible to get a limo bus or party bus if you have a large group in your stag party. Some limousine buses can carry as many as forty passengers, so check with the limo service company to find out what they have available and plan from there.
Getting the most our of this exciting and extraordinary night can involve effort and time. However, when its all done, the memories you keep will be treasured forever. Star Night Limousine provides outstanding bachelor party limousine services and rentals in Toronto and the GTA. Check out our bachelor party limos to find the perfect limousine to help make your bachelor party a night to remember.